Professional photographer and digital artist with a studio in Dallas, Texas, for 15 years. My special focus is female beauty - personal portraits, model portfolios, boudoir photography, and glamour.

There's a lot that goes into making a really great photograph - things like using special lighting, having an artistic eye for composition and flattering poses, and knowing just the right moment to press the shutter. But beyond all that, I think my most important talent is on a more personal level - helping someone find and express their uniqueness and inner beauty.

In addition to more conventional photography, I enjoy pursuing its artistic aspects as well. For the past several years, I've been exploring the realms of underwater portraiture - which I find fascinating and uniquely beautiful. I also enjoy conjuring magic in my digital darkroom - transforming the photograph into a unique artistic portrait: a classical painting . . . a black & white sketch . . . retro pin-up art. A particular favorite is combining the portrait with other elements to create fantasy art and mythological compositions, hence the name of this website: 'pagan' portraits.

You can see examples of my work by clicking on the gallery links on the upper right of this page. Click on the Info link to find out about such things as: hiring me to do your pictures, buying art prints, or modeling.

Thanks for visiting and hope you enjoy my galleries. New pictures are added regularly, so keep checking back.
* Some of the pictures on this site contain artistic nudity. Please make sure you have read the notice before viewing pictures.
** If you are not seeing the top navigation frame, click here. and make sure your browser is set to show frames.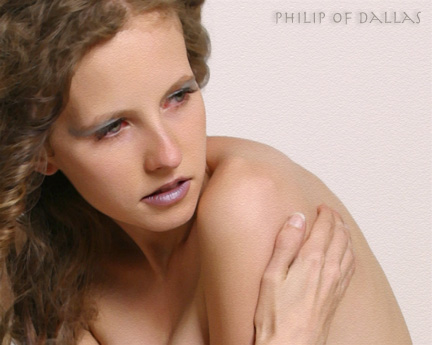 its a new year . . .
time for your new pictures!

Book your photo session today!